Ms'Terri
ご利用車種:マッシュⅢ
ご利用期間:6/11~6/16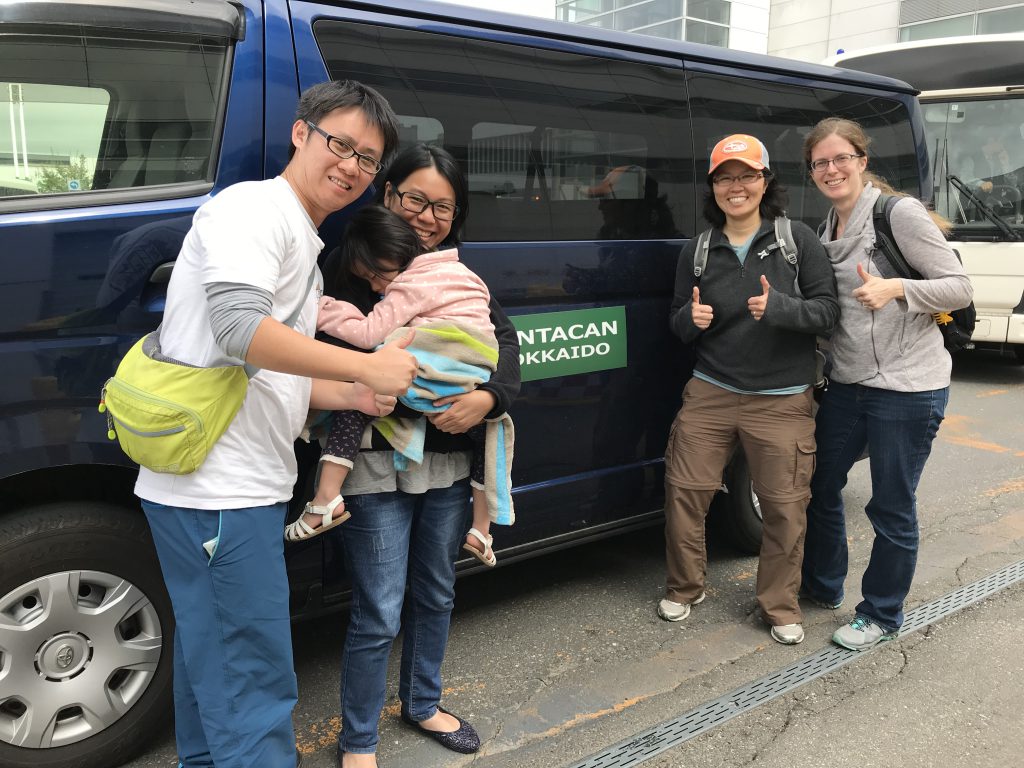 Q How was the trip in Hokkaido with Camper van ?
 Would you recommend your friends?
Great!Our little mush camper was just right for us 2 travelers.Would do it again!
Q How was our service?  Are you satisfied?
Yes.Our kitchen set reservation was forgotten,but otherwise everything was fine.We were late on arrival and return,but staff was patience waiting for us.Thanks!
Q Are there any service we are not providing that you would like to see us provide?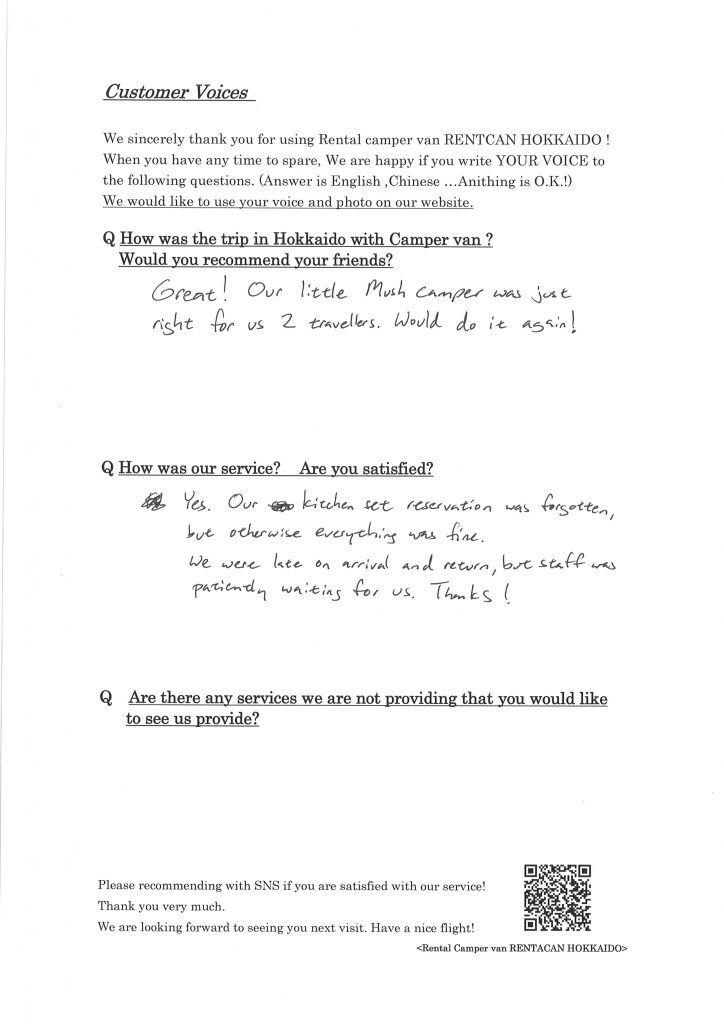 ---