Ms.Aya watanabe
ご利用車種:レガードⅡ
ご利用期間:2/3~2/9 2泊3日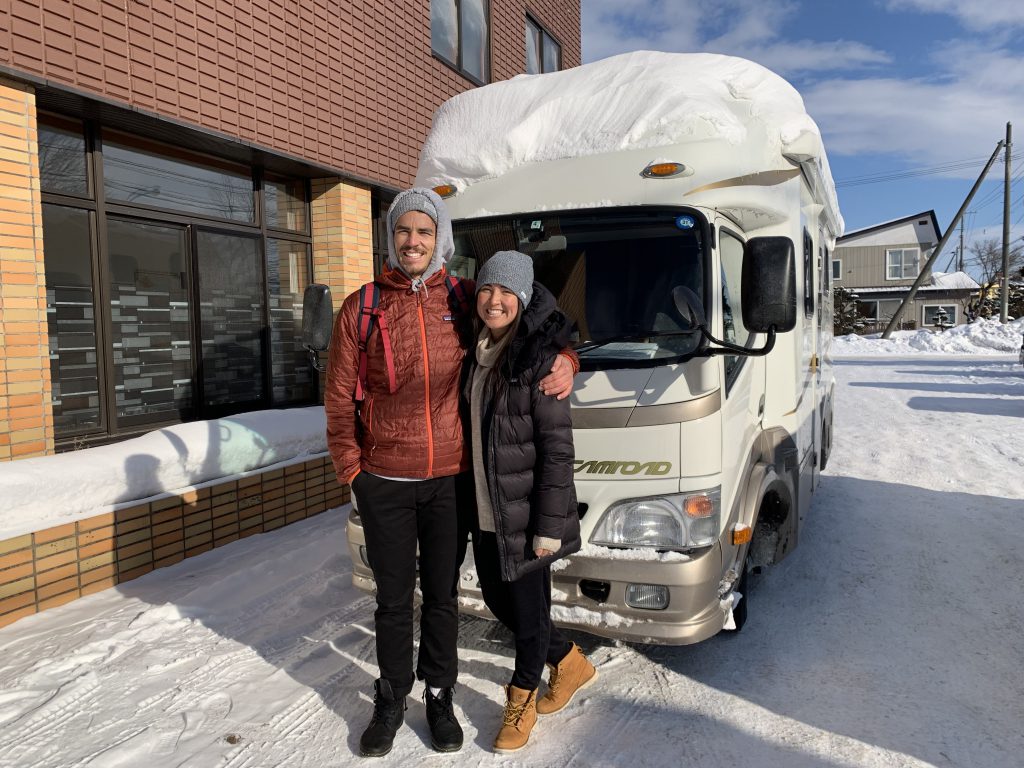 Q How was the trip in Hokkaido with Camper van ?
 Would you recommend your friends?
Yes! It was so much fun. We loved the regard and it was easy to drive around.It was a little cold at night but besides that we had a great trip!would definitely recommend!
Q How was our service?  Are you satisfied?
Rentacan service is amazing! They are so helpful and responded quickly anytime we had questions!
Q Are there any service we are not providing that you would like to see us provide?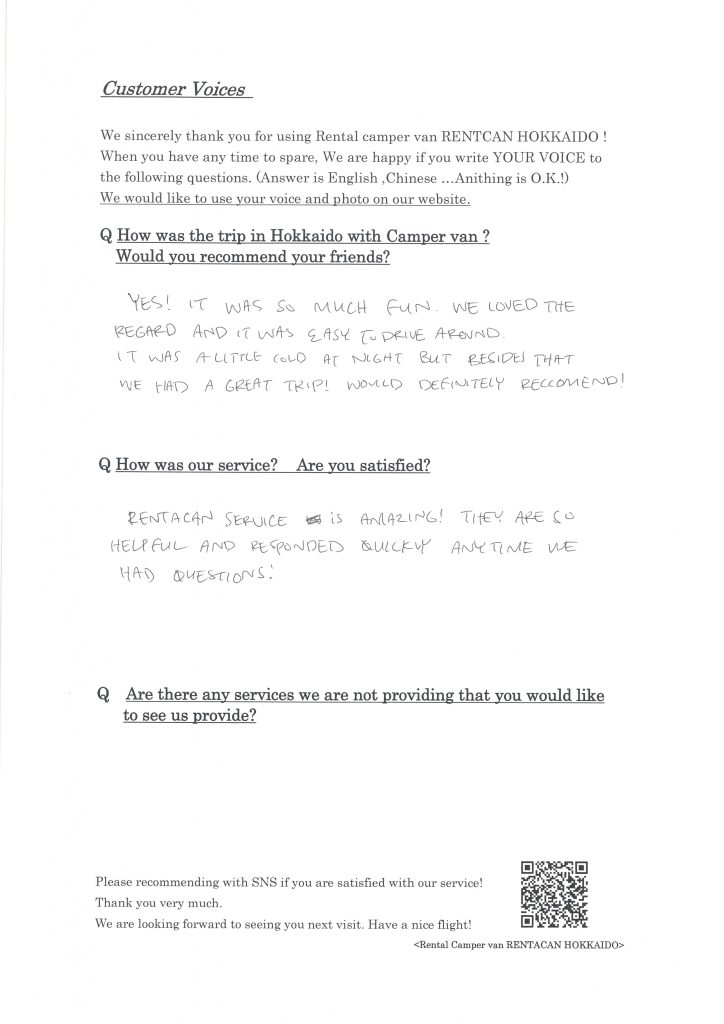 ---