Mr.Lai Donald
ご利用車種:レガードⅣ
ご利用期間:7/28~8/7 10泊11日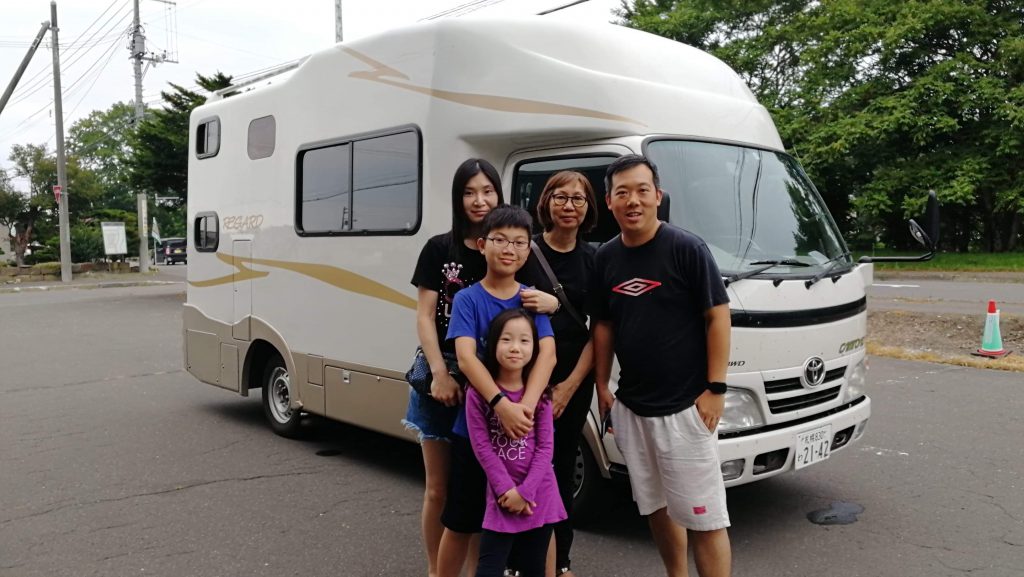 Q How was the trip in Hokkaido with Camper van ?
 Would you recommend your friends?
This is our second time to rent the camping car here,your service is very good.In this 11days journey.We rally feel very happy and enjoy,driving camping car,we an travel around Hokkaido different places,experience the fun of driving camping car.We'll come again next time.We love Hokkaido.
Q How was our service?  Are you satisfied?
 Very good.and satisfied!

Q Are there any service we are not providing that you would like to see us provide?
Nil.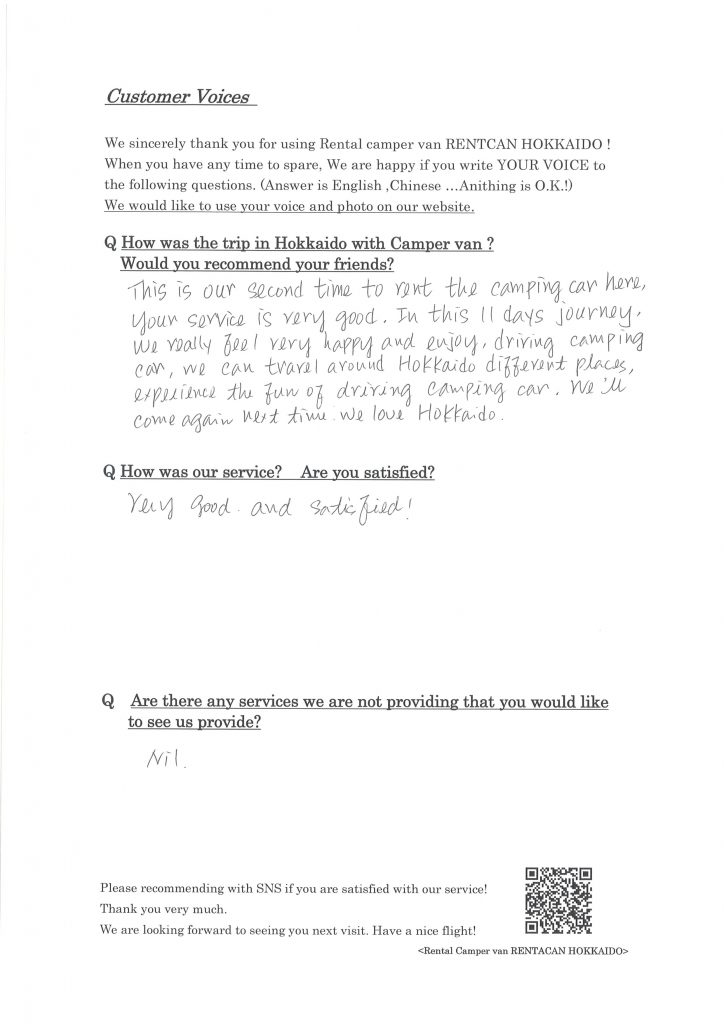 ---