Anonymous
ご利用車種:レガードⅡ
ご利用期間:6/30~7/6
Q How was the trip in Hokkaido with Camper van ?
 Would you recommend your friends?

Not really recommend because camper van needs a little skill and gas range to.drive especially raing days.
Q How was our service?  Are you satisfied?
A bit dissatisfied because No air conditioning to my friend's car.Most are satisfied.
Q Are there any service we are not providing that you would like to see us provide?
No.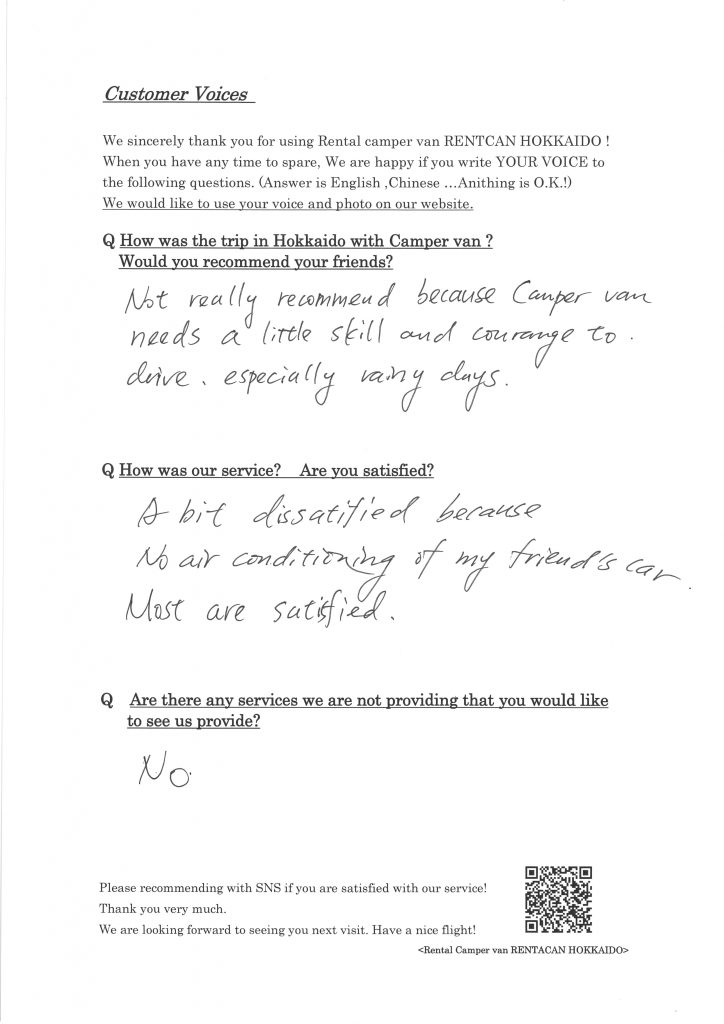 ---