Mr.Te-Hao Wang
ご利用車種:レガードⅣ
ご利用期間:6/30~7/6 6泊7日
Q How was the trip in Hokkaido with Camper van ?
 Would you recommend your friends?
The trip is good.How ever the rain affects us a lot, driving camper van with rainy day is inundation,It friends love camping,I will recommend my friends.
Q How was our service?  Are you satisfied?
Kindness and reply fast even in holiday.Thanks for all the help.
Q Are there any service we are not providing that you would like to see us provide?
If there is video education for camper van use,it will better for us to know how to use it at starting.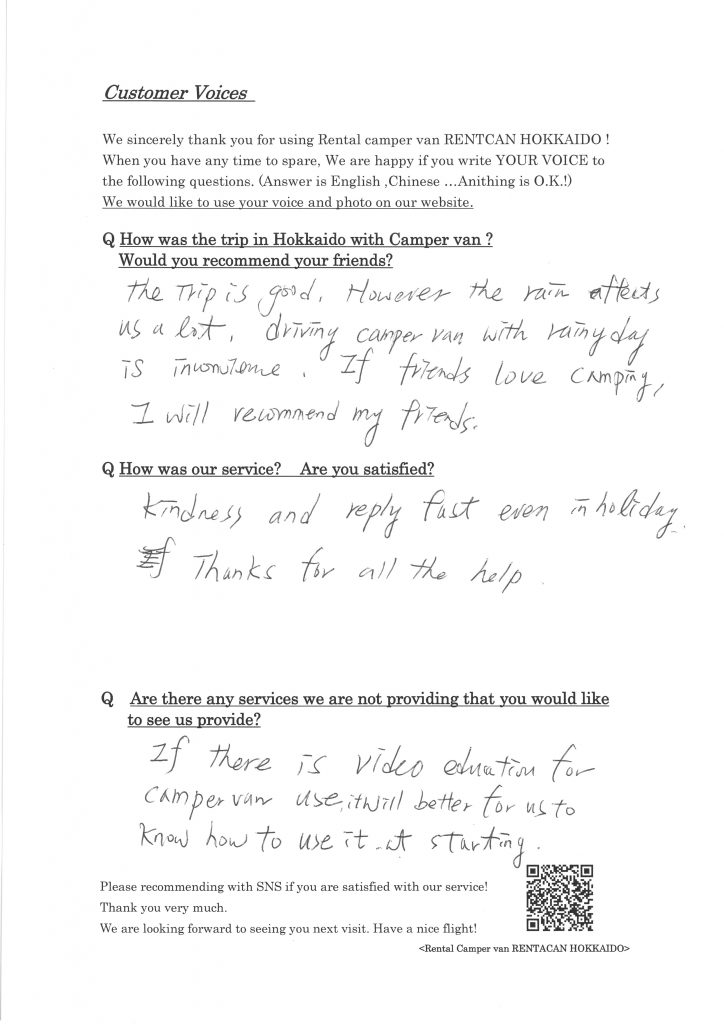 ---